Blog USB Flash Drives for Mobile Phones
Mobile Phones store some of our most precious data including; photos, videos, notes, emails and more. The same can be said for laptops and desktop computers. However, transferring data from one device to another can often take too much time and requires the right cables and software to get the job done.
One simple device to help transfer data is the '
On the Go Flash Drive
', also known as an OTG Flash Drive. These OTG Flash Drives will feature a standard USB connector at one end and a choice of either a USB-C or Micro-USB connector at the other end.
The Standard connector will plug into your desktop USB port, and the other end can be plugged into mobile phone, assuming it features a USB-C or Micro-USB port.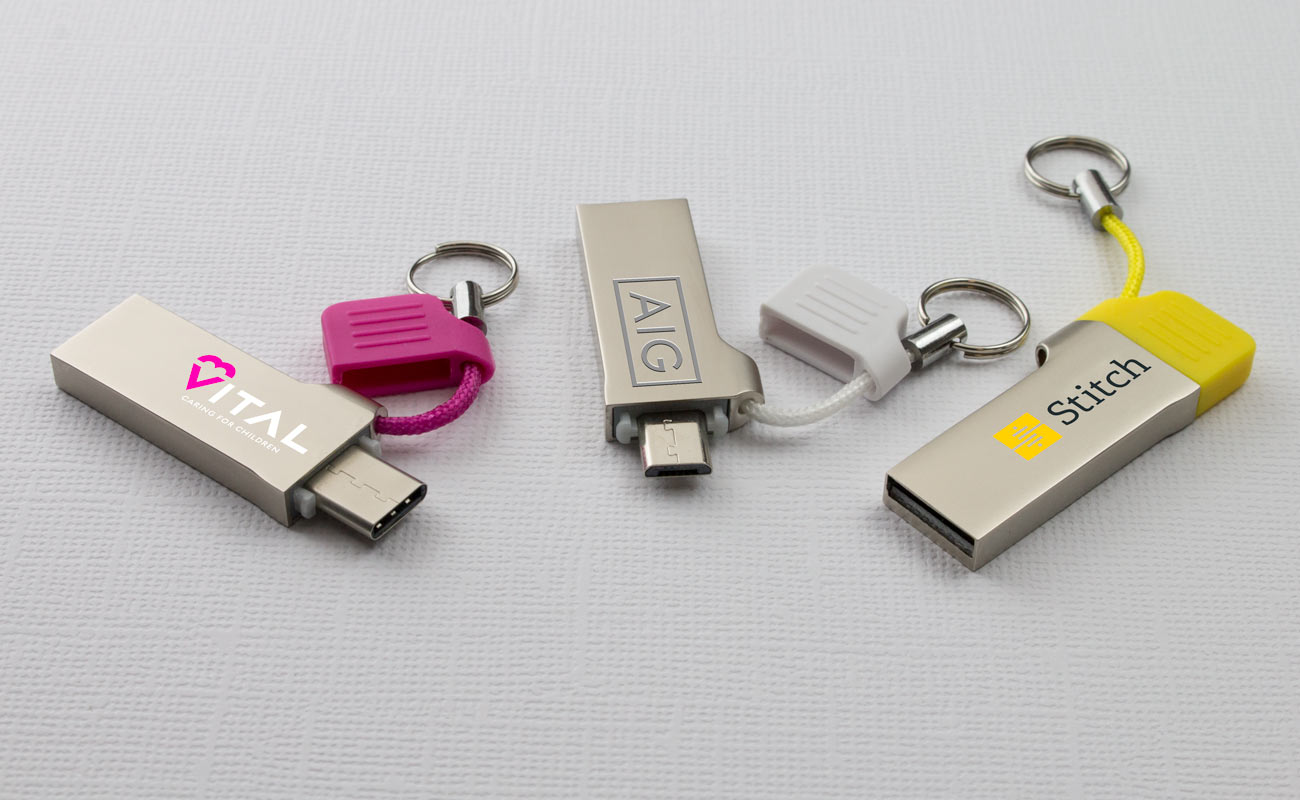 Transferring your data
OTG Flash Drives can store the same amount of data as regular Flash Drives. The unique benefit of an OTG drive is that you can then easily plug the USB into your phone and access its data whilst you're on the go. You can also copy or transfer the data from your desktop computer to your mobile phone, using the OTG Flash Drive as the 'middle man'.
Branded OTG Flash Drives
We currently offer six OTG Flash Drives, all designed and manufactured by us. Each drive features their own unique style and branding area. Depending on the model you choose, we can either Screen Print, Photo Print or Laser Engrave your logo onto the surface of each drive.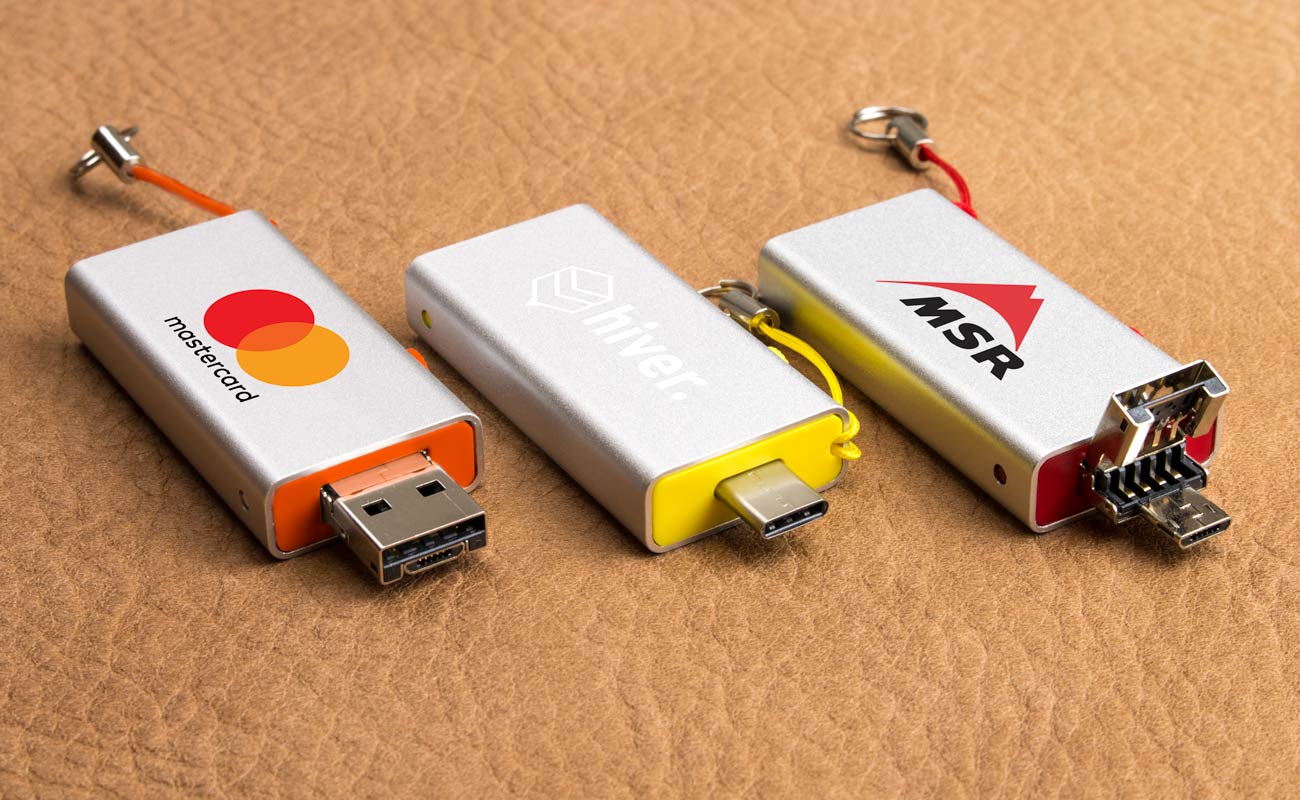 Which USB connector option should I choose?
We suggest ordering a mixture of options, so your recipients can choose which model they would like for their own phone. For example, if you order 1,000 units from us you can get 500 with the USB-C connector and the other 500 units with the Micro-USB connector. Or, if you order our Slide model it features all 3 connectors.
Like some samples or a quote?
Simply
visit our OTG page
and fill out a Quick Quote form. One of our dedicated Account Managers will then be in touch regarding samples and prices.